St George's Market Belfast

Weekend

C

elebrating the Tenth Anniversary of the

Restoration of St George

's Market &

The Beginning of

Months of Sundays

25th, 26th and 27th

June from

10.00

am onwards each day

CHOIRS | HISTORY TOURS | BELFAST GUITAR TRIO | SILVERFISH | VOCA LOCA

URSULA BURNS ON HARP | SAMSONELLES | PIANO RECITALS ON THE BALCONY

HOG-ROASTING | VICTORIAN ECONOMY COOKING | DRAWING CLASSES

RAG AND BONE MAN | ARK FARM | VOXPOP CAMERAS

L

ocal Organic Produce, Continental Dishes, 'Longest Fish Counter in Ireland', Deli Counters, Local Artists and Craftspeople, Antique and Vintage, Bric-a-brac, a wide variety of the best from one of the best markets in United Kingdom and Ireland.

Come as a Victorian character on Sunday.

J

oin our St George's Photo Archive and maybe win a prize!!!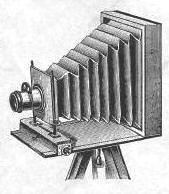 Friday 25th
From 10 in the morning
Street Songs from St Malachy's Primary School Choir (sung at the original Market opening ten years ago)
Classical stringed-instrumentals throughout the market day
Street Theatre telling the hundred year-old story of St George's Market History at 11.00. Meet at the clock.
Two wandering camera crews provided by Northern Visions to capture memories.
(Five minutes of your time makes you part of the St George's Market Archive –some of these will be included in the Market Memories documentary to be premiered in late September))
Moochin Photoman on search for the faces of St George's Market on Friday, Saturday and Sunday for a Portrait of the many Faces of St Georges'.
Saturday 26th
From 11.00am
Pot-Throwing Demonstration by Claycrafts' Wenda Campbell throughout the day.
How to Spit a Hog Demonstration / How to Bone a Fish Demonstration / Victorian Economy Cooking Demonstration
Music by Silverfish
Voca Loca Women's Choir (Suffragette and other songs) celebrating women's struggle for peace and justice of the last 100 years at Noon. (on Market floor)
A Hundred Years of St George's Market History . Street Theatre performed at 11.0AM and 1.0PM. Tickets available at Market Office .Meet at the Market Clock.
Wandering Cameras from Northern Visions on the lookout for opinions from traders and customers. Tell Karen Mc Cartney (History Facilitator from Ulster Peoples' College) What would you like to see in the Market? What do you love about St George's Market? What makes us one of the top markets in Great Britain and Ireland? Be part of history.
Sunday
27th
(the first official Sunday Market in Belfast's St George's Market History)
Ursula Burns on harp in Craft Alley throughout Market Day (copies of Ursula's new album available)
Samsonelles (this group launched the newly refurbished building ten years ago) reformed for this special occasion.
Starting at 12 noon. Victorian teas served in St George's Bar and Grill served throughout the Market Day
Piano Recitals on St George's Balcony. (pupils from the European Piano Teachers Association)
Street Theatre at 11.00am and 1.00pm. Tickets from Office. (£3 per adult with two children free) Meet at Market Clock Look out for the horse and cart of the Rag and Bone Man outside!
Una Mc Cullough and Sheila Piele from Cultra Museum will demonstrate, knitting, tatting, quilting, patchwork and other traditional textile techniques in the Craft Alley end of St George's
Drawing Lessons at Kingsmill Nurseries Stall provided by Art Tutors from PS2 Gallery. Take home your own artwork